5 Best Barbecue Accessories under $20
In order to get the most out of your barbecue you need to have right tools and accessories to get the job done. The following barbecue accessories will get you started and best of all they are all under $20 so they make great gifts. With the help of these tools you'll be a master-griller in no time and your guests will wonder how you grilled their steak to perfection.
---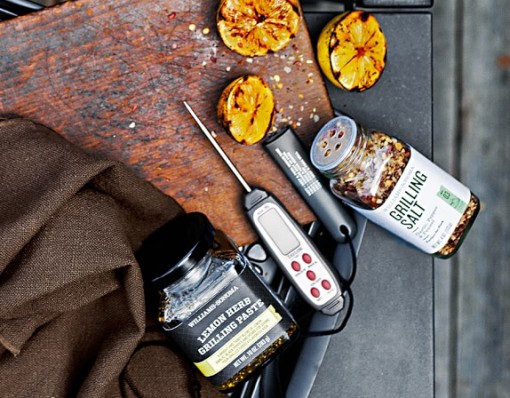 1. Taylor Outdoor Pen Thermometer
Every master-griller knows that pen thermometers are absolutely essential when grilling meat. The thermometer will tell you the internal temperature and you'll know whether your meat is rare, medium rare or well done, without having to cut into it and let all those precious juices escape. The Taylor Outdoor Pen Thermometer is a brilliant gift under $20 for any BBQ lover or master-griller.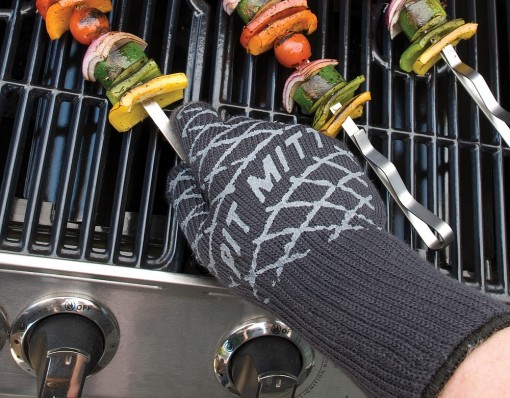 2. Pit Mitt
When you're grilling, you're dealing with serious heat and burning your hands is no joke! Pick up a Pit Mitt and grab one for your friends and family while you're at it. The Pit Mitt is a great gift under $20 because it is practical and more stylish than the standard oven mitt.  These babies can withstand serious heat, up to 475 degrees F so once you slip one on, you don't need to worry about burning yourself and can focus on your grilling.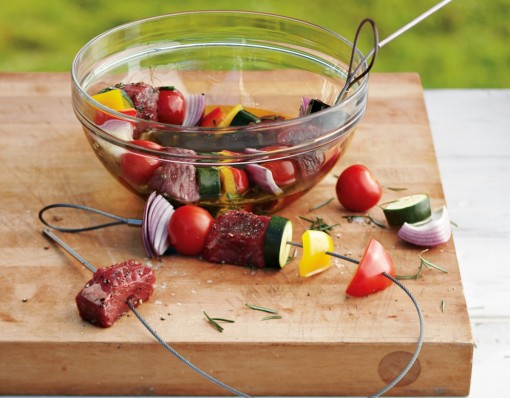 3. Flexible Grilling Skewers
Skewers are essential for grilling kabobs and everyone loves kabobs! However, do you ever feel limited by those flimsy wooden skewers that you have to soak so they don't burn? These Flexible Grilling Skewers are the perfect solution to your problems. They can hold way more food and withstand way higher heat. They are reusable and come in a set of four.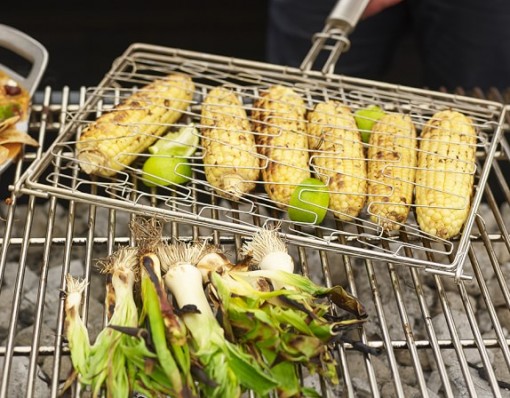 4. Flexi Basket
I can't think of a better side dish to go with that grilled chicken or tenderloin than corn on the cob or freshly grilled mixed-veg. The Flexi Basket is perfect for grilling veg of different sizes and shapes. You can throw peppers, mushroom, and corn in the Flexi Basket and grill them all to perfection without worrying about your ingredients falling through the grill and into the fire. The Flexi Basket is a unique gift under $20 for someone who loves fresh grilled veg to go with their meat.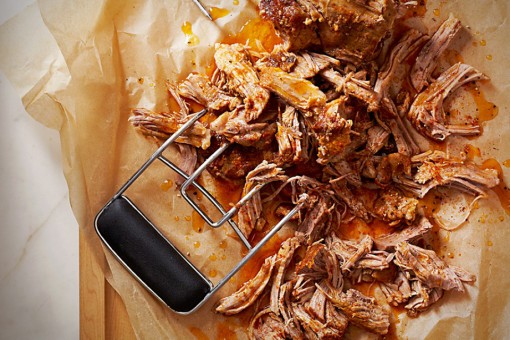 5. Meat Shredders
After slow cooking that pork shoulder for 8 hours on the barbecue you'll be dying to shred it up and make pulled pork sandwiches or tacos. Instead of using two forks and burning your hands on the meat, give Meat Shredders a try and shred the meat to perfection. Meat Shredders are a great gift under $20 because they are an upgrade that most barbecue enthusiasts will want and need.