Kitchen Essentials: 5 Gifts for Cooks Under $20
These kitchen utensils and tools are must-haves for every home cook, chef or foodie. In order to enjoy cooking, you need to be prepared and have the right tools on hand. With these five items, cooking at home will be a breeze and way more fun. If you are looking for that perfect gift under $20, check out these practical and affordable kitchen utensils.
---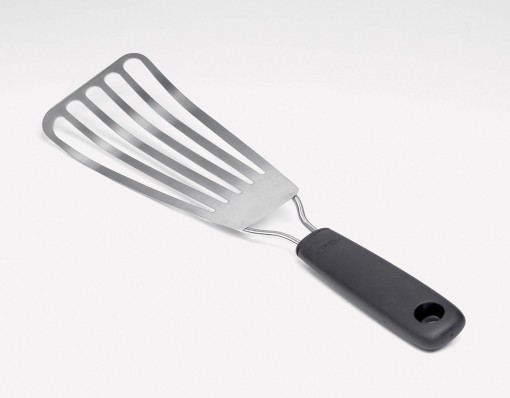 1. Slotted Spatula
The slotted spatula is one of the most handy tools in the kitchen, use it for anything from frying fish to sautéing vegetables. It's super slim design makes it perfect for getting underneath even the most fragile ingredients. This spatula is durable enough to lift a heavy roast but flexible enough to flip the most tender fish filet.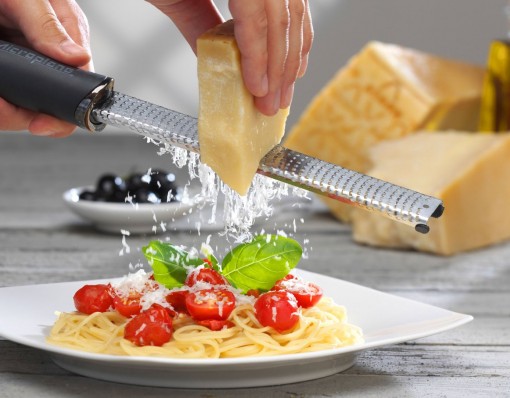 2. Microplane Grater
Microplane graters are a fantastic addition to any kitchen. They are perfect for grating hard cheeses such as parmesan or zesting limes and lemons. The slim design of this microplane is super handy for getting into nooks and crannies and using every last bit of your ingredients. It's made of high-quality stainless steel with razor sharp grating edges, that will make your job in the kitchen way easier. This is a great gift under $20 that any home-cook or chef will love.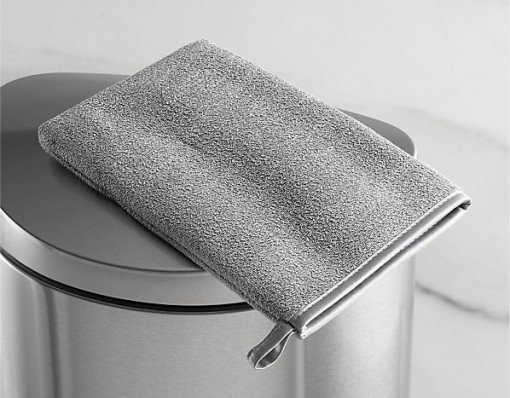 3. Stainless Steel Cleaning Mitt
This stainless steel cleaning mitt is brilliant! it requires no chemicals or cleaning agents and works like a charm. All you need to do is get one side damp with water and scrub all your stainless steel kitchen appliances. Use the dry side to buff and polish and your appliances will be looking brand spanking new in no time!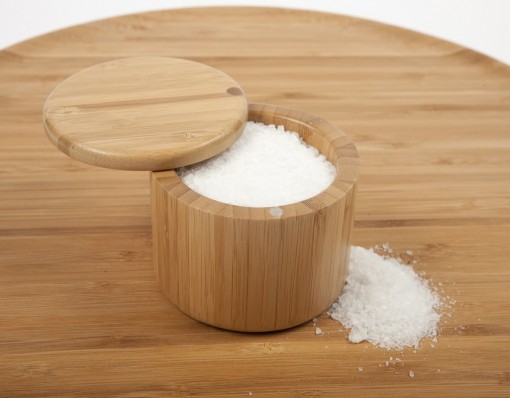 4. Bamboo Salt Box
This Bamboo Salt Box is a must-have in the kitchen, use it to season while cooking or place it on the table for your guests. It's great to keep the salt fresh and easy to grab a pinch whenever you need it. Having salt handy while cooking is essential because it's best to season your food throughout the cooking process. There are so many fantastic artisanal salts (check out Sriracha Sea Salt) on the market right now and what better way to store them than in this bamboo salt box!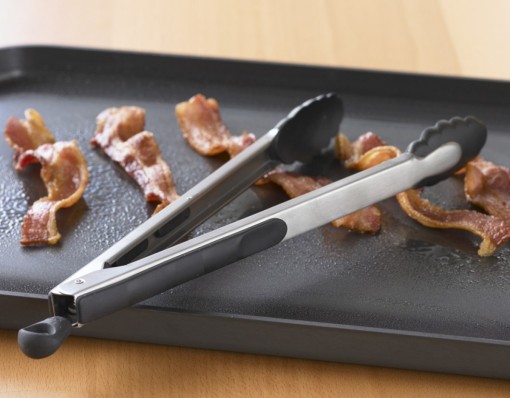 5. Tongs
Tongs are essential, a must-have for flipping, frying, grilling and pretty much anything and everything else. If I could choose only one kitchen utensil, it would be tongs as they are unbelievably handy. A good quality pair of tongs is a great gift under $20 and an absolute necessity for any kitchen. OXO Good Grips 9-Inch Tongs with Silicone Heads are brilliant as the silicone heads are resistant to 600F and safe for non-stick cookware. They lock and can be stored easily, they are slim and easy to use whenever you need them.