Editor's Picks: Week 13
Hey Folks and welcome to ShopFor20, where everything is under $20. Every week the team will be coming together and posting our top few favorite gifts or products under $20 that were featured from the previous week. If you ever have any favorites please don't hesitate to comment on the product or facebook like or tweet it. So lets get to this weeks Weekly Roundup!
---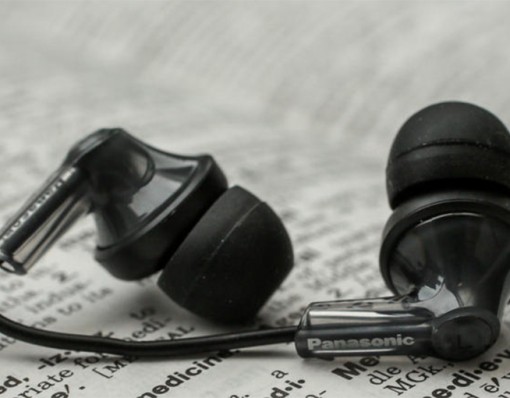 1. Panasonic ErgoFit In Ear Headphones
First up we have the Panasonic ErgoFit RP-HJE120 In-Ear Headphones, one of our favourites. For $6 I can't say enough about these earphones, they fit well in your ear and don't fall out often when running or sweating. I personally have a few sets of these earphones and find they are perfect if you just want a decent set of earphones for everyday use. For $6 what makes these earphones perfect is that if you lose or break them, you won't be upset, unlike with Bose or Beats by Dre.The Panasonic Ergo-Fit In Ear Headphones are not for everyone though, it wont satisfy the crazy audiophile, but for the average gym rat or commuter these cheap earbuds will do the job and won't lighten your wallet. All in all these are excellent cheap earphones.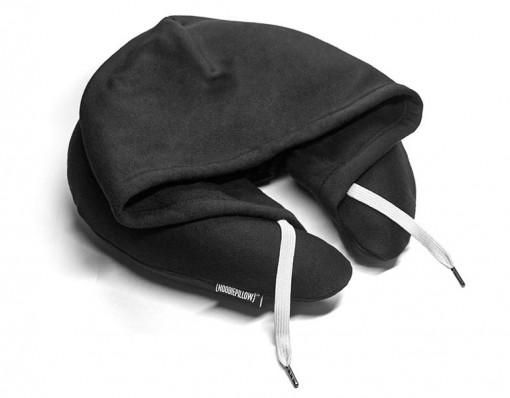 2. Travel Hoodie Pillow
For the odd times the team travels, we are thinking the Hoodie Pillow Brand Travel Hoodie Pillow will become an essential, securely fastened to our carry on bags to ensure we don't forget it. I mean look at it, doesn't it just look awesome, the comfort of your travel pillow but with the warmth of a hoodie on your head. Coming in at $19.99 I see the Travel Hoodie Pillow as an investment as not everyone can spring for business class but at least now we can stay some what comfortable on those long haul flights.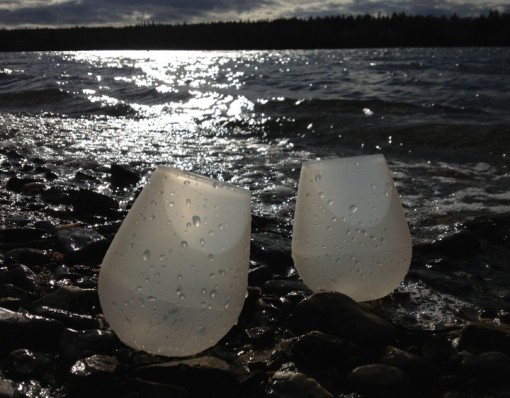 3. Spruce Silicone Wine Glasses
Summer is coming and you know what that means? Ya thats right, its deck and beach weather! The Spruce Silicone Wine Glasses comes in a set of two, perfect for you and a friend or that special someone. They are super handy when outside and you can't carry glasses in your bag or when you don't want to risk breaking your glass glasses. If you love to drink in the outdoors then this an excellent product for you, a must have for summer patio drinkers.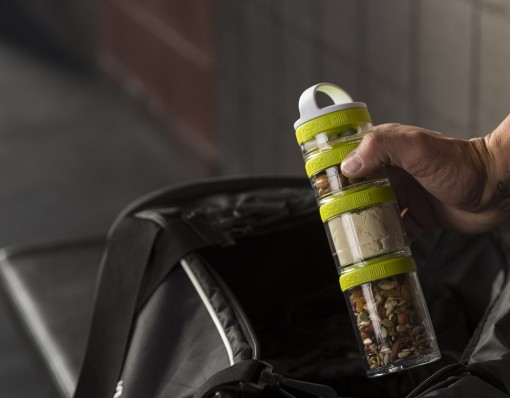 4. GoStak Storage Container
Last but not least one of my personal favorites, the Gostak Portable Stackable Containers. These containers are multipurpose, they aren't only for supplements and pills, they can be used for any type of snacks or even to store screws or other products. I personally love this container when packing my lunch, I can take multiple snacks to work and they don't get crushed like when I put them in a plastic bag! Safely tuck and transport your food or powders in the GoStak Storage Jar, after all the goal is to eat the food when you get to your destination not look at a bunch of crumbs.